The Deer Park Schools has placed a barrel in the lobby of the Municipal Building for their Holiday Food Drive Program. Click here for add'l information on this program. The anticipated pick-up date is by Dec 3rd, 2021. Thank you!
As part of a Chamberlin Park Development / Community Enhancement Study, the City is hosting an...
Winter brings colder weather, which in turn brings higher energy costs. Please click the link below...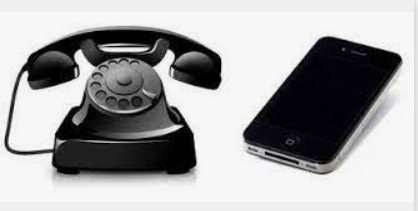 Eff Oct 24, 2021, those with area code 513 or 859 must dial the area code to complete a local call (full 10 digit phone number). This is due to a new 3 digit service (988) for the National Suicide Prevention & Mental Health Crisis Lifeline. Click here for link to Cincinnati Bell for more info.
We are looking at ways to make Chamberlin Park even Better for the Future! Please take a moment and help us out by taking a short survey. (Survey closes on Oct 21, 2021.) Thank you! https://www.surveymonkey.com/r/Y88DFLC
We are accepting employment applications for a full-time position in our Service Department. Please see Government Page, Employment link for more info.
Please be advised that milling & grinding of the following streets are scheduled to start Fri Oct 15, 2021: Orchard Ln, Richmond Ave, Duneden Ave, and Blue Ash Rd. This is for the sections where Greater Cincinnati Water Works came through with a recent water main project. This will set up for the blacktopping and restoration of these streets. Please be mindful of the workers in the area. Thank you for your patience.
For Hamilton County residents: Hazardous Product event Oct 23, from 8 am - 1 pm. You must register. Click here for flyer.
Per the ordinance passed by City Council, effective Oct 1, 2021, the monthly fee for trash collection will increase by $2.00. This is to cover increased fuel costs. This applies to owners of single and two-family residences and will be reflected on the billing in October 2021.