As part of a Chamberlin Park Development / Community Enhancement Study, the City is hosting an open-to-the-public forum at the Deer Park Community Center on December 16th, 2021, at 7 pm. This is an informational forum as an update to the November event and subsequent survey results ref: future development of the Park area. Thank you!
To view the flyer click here.
The City of Deer Park's annual leaf collection, curb side with a vacuum leaf pickup machine, is scheduled...
Since Christmas Day and New Year's Day fall on Saturdays this year, there is no change to your pick-up day during the upcoming holidays. *** Christmas trees can be placed at the curb for disposal as part of the weekly brush chipping service. Brush chipping is on Fridays after the end of leaf pick-up season, however, it is scheduled to run Wed Dec 22 and Wed Dec 29th due to the Holidays. ***
The 6 newly elected city council members were given their oath of office by the Honorable Robert C. Winkler, in Council Chambers at 7 pm on Dec 1, 2021. The members are:
As part of a Chamberlin Park Development / Community Enhancement Study, the City hosted an...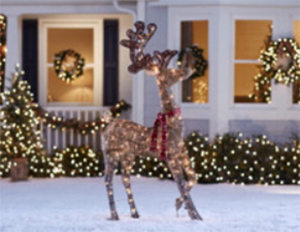 Nominate your neighbor - or anyone in town - for the 2021 Holiday Decoration Spirit Award! Deadline is 12/17/2021. Form can be obtained by clicking here, or from the City Office.
East Galbraith Road will be temporarily closed just east of Blue Ash Road for water main work starting tonight 11/30 at 7 PM to Wednesday 12/01 at 6 AM. The temporary closure will be near Shell and the Deer Park Vet. Please use Dalton & Oakwood as a detour.
Please be aware that BLUE ASH RD, between GALBRAITH & KUGLER MILL, will be CLOSED on Thurs Nov 18, 2021...
For the up coming 2021 tax year, you can E-File with the City of Deer Park. If you are a new resident, you will need to be registered with our office BEFORE you can E-file on our website. PLEASE do not wait until April 15th and try to obtain information needed to do so. If you have filed with us previously, you can now E-File with us. You can use our link under the "TAX" tab or click here http://www.mitstaxonline.com/deerpark As always, you can get your information to us several ways : mail, drop box ( inside or outside ), secure email link (under "TAX" tab), or by appointment. No walk ins will be allowed. Due date is April 15th, 2022.
The Deer Park Business Association is hosting their 11th annual Chili Challenge fundraiser. Sat, Nov 13, 2021, from 4 pm - 6 pm, at the Deer Park Community Center (7640 Plainfield Rd, 45236). Enter your chili