As part of a Chamberlin Park Development / Community Enhancement Study, the City hosted an...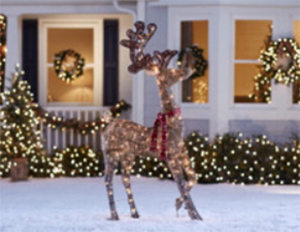 Nominate your neighbor - or anyone in town - for the 2021 Holiday Decoration Spirit Award! Deadline is 12/17/2021. Form can be obtained by clicking here, or from the City Office.
East Galbraith Road will be temporarily closed just east of Blue Ash Road for water main work starting tonight 11/30 at 7 PM to Wednesday 12/01 at 6 AM. The temporary closure will be near Shell and the Deer Park Vet. Please use Dalton & Oakwood as a detour.
Please be aware that BLUE ASH RD, between GALBRAITH & KUGLER MILL, will be CLOSED on Thurs Nov 18, 2021...
For the up coming 2021 tax year, you can E-File with the City of Deer Park. If you are a new resident, you will need to be registered with our office BEFORE you can E-file on our website. PLEASE do not wait until April 15th and try to obtain information needed to do so. If you have filed with us previously, you can now E-File with us. You can use our link under the "TAX" tab or click here http://www.mitstaxonline.com/deerpark As always, you can get your information to us several ways : mail, drop box ( inside or outside ), secure email link (under "TAX" tab), or by appointment. No walk ins will be allowed. Due date is April 15th, 2022.
The Deer Park Business Association is hosting their 11th annual Chili Challenge fundraiser. Sat, Nov 13, 2021, from 4 pm - 6 pm, at the Deer Park Community Center (7640 Plainfield Rd, 45236). Enter your chili
The Deer Park Schools has placed a barrel in the lobby of the Municipal Building for their Holiday Food Drive Program. Click here for add'l information on this program. The anticipated pick-up date is by Dec 3rd, 2021. Thank you!
As part of a Chamberlin Park Development / Community Enhancement Study, the City is hosting an...
Winter brings colder weather, which in turn brings higher energy costs. Please click the link below...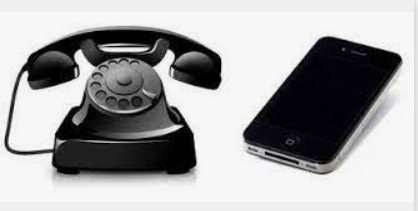 Eff Oct 24, 2021, those with area code 513 or 859 must dial the area code to complete a local call (full 10 digit phone number). This is due to a new 3 digit service (988) for the National Suicide Prevention & Mental Health Crisis Lifeline. Click here for link to Cincinnati Bell for more info.