Blue Ash Road Streetscape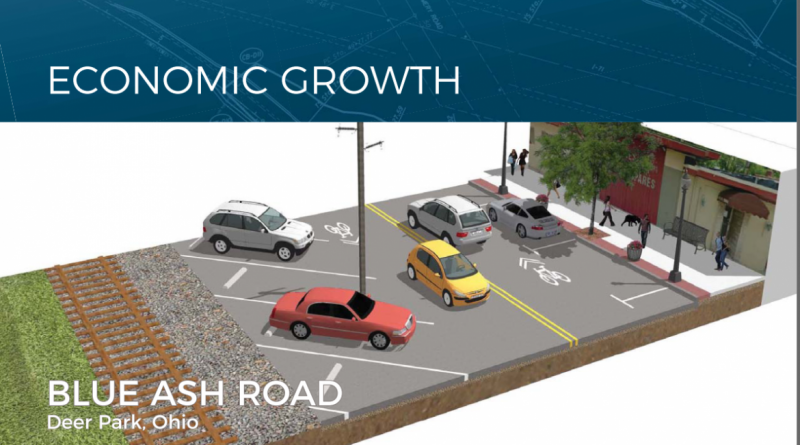 The largest and most impactful corridor for economic development in the city is along Blue Ash Road. Details of the improvements to be realized along the corridor are provided in the Business District Plan and Transportation Plan sections of the Vision Plan.
The planning and preparation required for full implementation of the Vision Plan for Blue Ash Road is nearing completion. The city is now preparing for the construction of the physical improvements required for full implementation. View Plan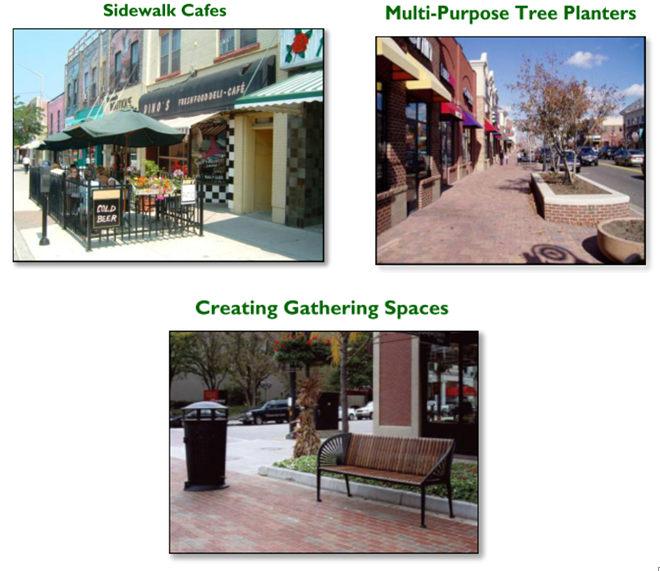 PLANNED IMPROVEMENTS THAT WILL ENHANCE ACCESS TO BUSINESSES ALONG BLUE ASH ROAD INCLUDE:
Intersection improvements - include curb bump outs on the east side of Blue Ash Road near crosswalks to provide crossing points, and upgrading of traffic signals with mast arms incorporating dual street light fixtures to reduce visual clutter in the streetscape.
Narrowed streets using center medians, traffic circles, curb bump-outs, neck-downs and other techniques that will reduce vehicle speeds and create safer conditions for pedestrians.
Widening of specified sidewalk areas, including converting existing parallel parking spaces into additional sidewalk area.
Pedestrian islands along the west side of Blue Ash Road.
Textured crosswalks – simulated brick pavers used in crosswalks and intersection areas serve both as a traffic calming device and provide character to the streetscape.
Raised crosswalk – mid-block between the signalized intersections at Matson Avenue and Galbraith Road.
New and additional street lighting.
Covered bus shelters.
Explore opportunities to create bike path and other interconnecting bike facilities to connect with adjacent communities' pathways in addition to creating connections with the city's parks and schools.